3 WeekS | virtual cohort | MARCH 2023
Three Weeks to Calm & Connection Cohort
Parenting is hard. When I became a mom, I was SO overwhelmed, and adding a second child to the mix added even more stress...
I had visions of being a regulated, calm, peaceful parent – one that would grow healthy, well-adjusted kids.

I was dedicated to becoming the best parent I could be but something was keeping me stuck.
Why was I so dysregulated all the time?
Why was it so hard to keep my cool in those tough parenting moments?
Why were my kids pushing back so hard?
Was I failing?
I started understanding a new framework for what is happening in those stressful moments. I learned the science of emotional regulation and how to help my child (and myself) with practical tools that began changing my home.


I wondered why ALL parenting courses weren't teaching parents this information? Why couldn't we all have access to this?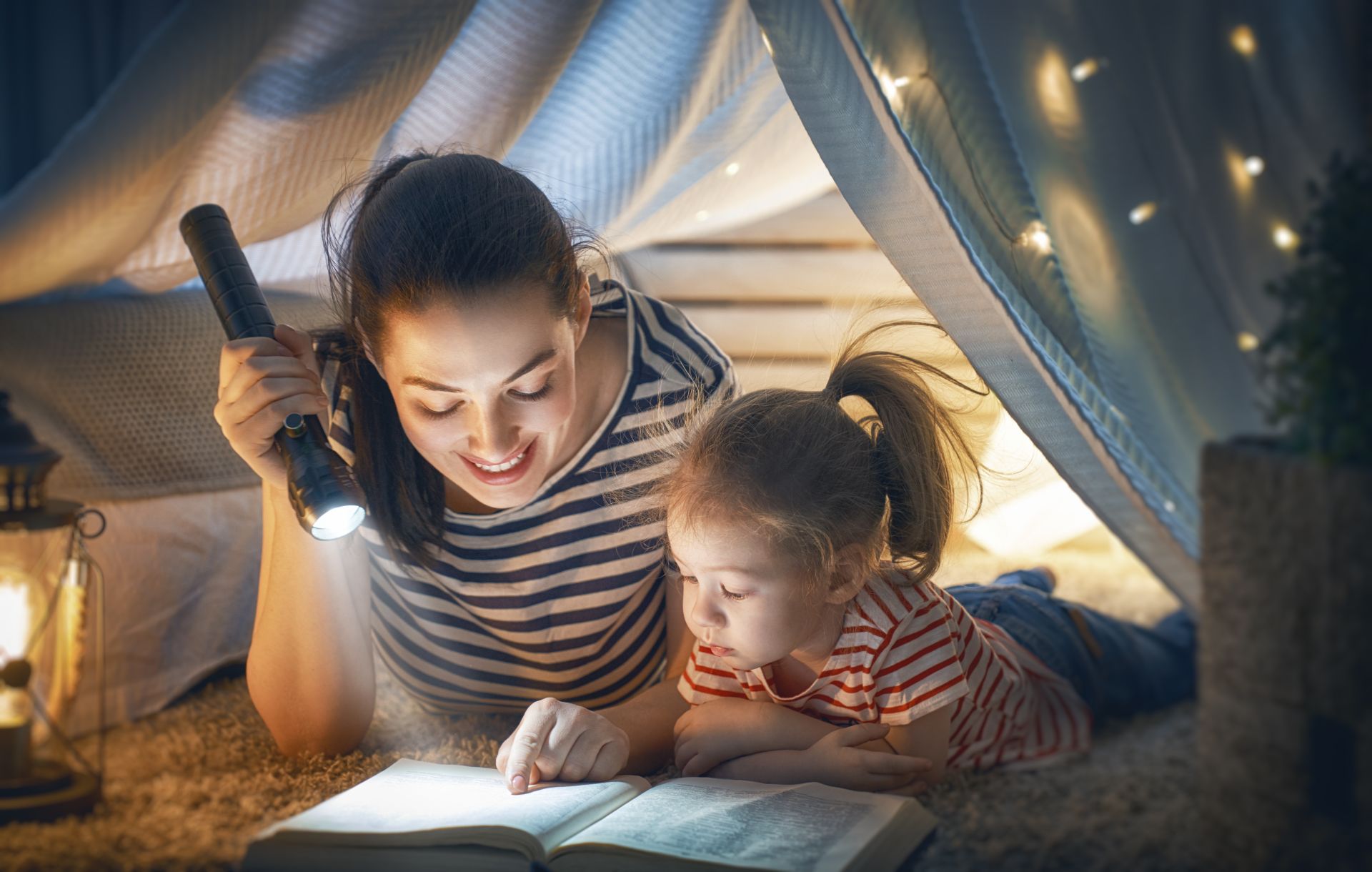 I started understanding a new framework for what is happening in those stressful moments. I learned the science of emotional regulation and how to help my child (and myself) with practical tools that began changing my home.


I wondered why ALL parenting courses weren't teaching parents this information? Why couldn't we all have access to this?

Three Weeks to Calm & Connection
became my answer to that problem.


On March 20th, 2023,
we will embark on a
three-week
virtual journey with other intentional parents wanting to bring more regulation into their homes. Another professional coach (Courtney Salamone, LMFT) and I will be your guides.
Daily, you will be provided lessons accompanied by directed practices that will help cultivate regulation and peace in your home. We will connect in a dedicated online community group and share our journey as we apply the strategies. Each week will culminate in a virtual group coaching session where we flesh-out what we discovered together in the days prior.

Can I guide you in this journey of bringing more peace, connection, and calm into you household?


Space for this cohort is limited to 20 seats.

Become the calm and connected parent you've always wanted to be!
"If you are tired of feeling stuck... if you know there's a better way... and what you're doing isn't working... Than THIS is for you. Forget about the incredible lessons you'll receive, you get 1:1 support from two licensed therapists and 1 child behavior coach. You ask a question- they answer you directly. The attention, support, and positive feedback provided from these 3 were priceless."
Alycia | January 2023 Cohort
"This exceeded my expectations! I wish I could buy this cohort for all of my mom friends. Every parent would learn something from this cohort."
JennA | November 2022 Cohort
"I'll miss it, to be honest. I really appreciate the approach. It's not gentle parenting or authoritarian. It feels reasonable, kind, and
rooted in the needs of each child."
Karen | November 2022 Cohort
"What an incredible journey! The community is engaged and accessible at any time during the week. I parent with more peace, and I see it reflected in my kids!"
JENNY | November 2022 Cohort
This cohort will run
March 20 - April 9, 2023

How does this virtual cohort work?
This virtual cohort is the turn-key
support system you may need to unlock regulation in your own home.
Learn Together
Start each day with a daily lesson delivered right to you. These lessons unpack the foundations you need to invite peace into your home and build resilient kids.
Practice Together
Each lesson is followed by daily actions to help you begin implementing our content right away!
Share Together
Access the WFW online community platform - where you can ask questions in our virtual space about the lesson/practice and how it relates to your own family. You will receive support and guidance from Kelly and our coaches, and engage with a community of intentional parents sharing this journey together.
Gather Together
Weekly (x3) 60-minute virtual coaching sessions where we ask questions, seek support, and glean more knowledge. These are the best! Gosh... we go deep!
Build Together
"Building Regulated Families" is
the course I wish I had taken before my oldest daughter was born. In this course, I've distilled 15 years of education in order to give you access to the most essential information regarding a child's brain, developmental capacities, and attachment needs. All in a way that is digestible and accessible for YOU. (Learn More)
Walk Together
Can we walk on this journey together? Let's simplify the science of emotional regulation so YOU can become the parent you want to be?
I'm so excited to meet you and learn about your family. I can't wait to help you learn the skills and tools to help you find more ease in parenting, and become the parent you want to be.
What Will We Cover Each Day?
Every Monday, Wednesday, & Friday a new workshop is unlocked!
On Sunday's we gather together for live virtual coaching and community.
Monday:
"Family Values
& Vision"
Together we will set the values and vision for our family.
Wednesday:
"Where Did I
Come From?"
A day focused on how your own childhood informs your parenting style.
Friday:
"A New
Parenting Paradigm"
An introduction to a new way of understanding human behavior.
Week 2
Monday:
"Understanding YOUR Unique Child"
Examine the beliefs that are holding you back.
Wednesday:
"From Coregulation to
Self-Regulation"
Understand the science of coregulation and self-regulation.
Friday:
"Your Own Joy &
Calm as a Parent"
Rediscover the resources that contribute to your own regulated life.
Week 3
Monday:
"Timing is Everything"


Learn when to teach, when to hold a firm boundary, and when to offer love and connection.
Wednesday:
"Supporting Children in Their Various States"
How to help navigate dysregulation at home, finding ways to return to calm.
Friday:
"Brining it all Together"


Let's bring this all home and set goals together!
Our Facilitators
Meet our facilitators
Kelly LaPorta,
LMFT
Parenting Coach
Kelly Johnson has been in the counseling field for 11 years. She has a Bachelors in Psychology from Point Loma and a Master's Degree in Marriage and Family Therapy.
Courtney Salamone, LMFT
Parenting Coach
Courtney Salamone has been in the counseling field for 11 years. She has a Bachelors in Psychology from Seattle Pacific University and a Master's Degree in Marriage and Family Therapy.
Jess Johnson
parenting coach / educator
Jess Johnson resides in Seattle, WA with her husband and three children. She is a classical educator who leads homeschool communities for elementary students.
Is this the right program for me?
It is important to me that you have a positive (and hopefully even life-changing) experience on this journey. I pride myself on providing quality content and quality services. I know that the information you will learn has the power to change your home (and yourself) forever if you are willing to engage in the process. It changed my family and me.

With that being said, this is a 'coaching program' not a 'therapy group.' And while I am indeed a Licensed Marriage and Family Therapist, which informs my knowledge and expertise, we will not be engaging in a therapeutic process during these three weeks.
Will this cohort be right for me (offer me the right level of support)?

YES, if you can relate to these questions!
Do you feel stuck? Like you've tried all the parenting 'tips and tricks, but nothing works for you? Are you frustrated and irritated with your kid often?
Do you notice that sometimes you react strongly to your kid's behavior and have difficulty finding more calm (even though you desperately want to be a more peaceful parent?)
Do you want to grow and develop more as a person on this journey?
Are you ready to take your family to the next level (bring more calm, connection and regulation to your family?)
Are you ready to engage in self-reflection, experimenting, and learning new skills for three weeks?
Who is this cohort NOT for?
Parents who are NOT wanting to reflect on their behaviors and responses.
Parents who don't feel they need to change at all.
If you or your child are struggling with issues that therapy would better address (severe mental health issues like chronic anxiety, depression, severe ADHD, unresolved trauma histories, severe learning disabilities) we recommend that you seek therapy instead of joining this cohort.
Frequently asked questions
What If I miss a daily practice or video?
No problem! You can make it up the next day. It will be easier to work through the lessons daily (we tend to learn better with digestible content and baby steps), but it is not imperative.
What if I can't make the zoom calls?
We will record it for you! You can also write your question on the community platform, and we will get to it on the call.
How much direct access will I have to you?
I will be responding daily to questions posted on the community platform. I will be hosting three group zoom sessions for you to ask questions related to your specific family/children.
Courtney Salamone, Licensed Marriage and Family Therapist. Courtney is a nervous system informed therapist and executive coach in San Diego - and has had over ten years of experience working with adults and children in private practice and Military Families.
I'll be away for a few days before the cohort is scheduled. Is that ok?
Sure! As long as you have internet, you can follow along, contribute to the conversation, and participate in the lessons. If you miss a few days, you can always come back and review what you missed, although I encourage you to commit to the daily practices if possible.
Okay, so how much does this cost?
Pre-orders are available for $699 (after this, prices will start at $799).
"Wait, what's the difference between coaching and therapy?"
Great question. In therapy, the focus is often to help struggling clients 'find baseline again.' In other words, these clients usually have a hard time 'getting through the day due to the level of woundedness, pain, and emotional difficulty they are experiencing. Therapy is meant to heal the underlying wounds causing current distress in clients. Therapy is often an exploration of past experiences and emotions and understanding how they impact you today.

Coaching is for individuals who are 'already at baseline but want to reach a higher level of potential.' In other words, they are functioning relatively fine in life (going to work, attending to responsibilities with relative ease) but feel stuck and want to take it to the next level. Coaching is for parents not suffering from severe mental illness (depression, chronic anxiety, trauma histories, etc.).

Suppose YOU or your CHILD are struggling with chronic or debilitating anxiety, depression, unresolved trauma, severe ADHD, or severe learning disabilities. In that case, I will encourage you to find a family therapist in your area who can meet your needs more effectively. Psychologytoday.com is an excellent resource for finding Licensed and Qualified therapists in your area.
30% discount offer!
Click the button to make this offer yours! Limited-time only!
Created with